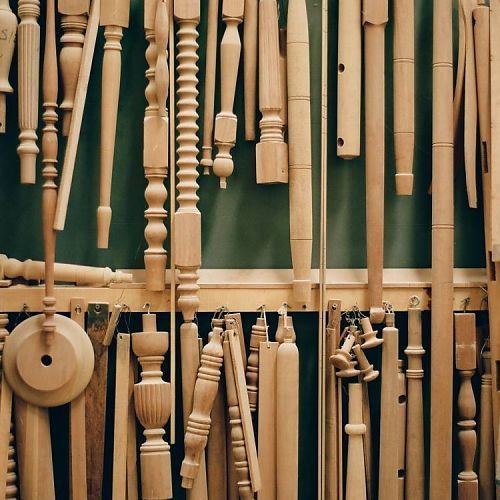 Woodcraft Studio
The Woodcraft program at Berea College Crafts began in the late 19th century to produce furniture for the growing college campus and to provide skills to students who desired a career in the woodworking industry.
As the program grew, furniture of Early American, Colonial, and Shaker-inspired designs were produced and shipped to customers across the country.
In the early 1900s, the Woodcraft Studio started to produce wooden puzzles and games, benches and stools, candleholders, and the famed "Berea Basket." Today, Berea is proud to offer a large collection of handcrafted wooden items for the home and for fun – from rolling pins to checkers. Berea College students assure that each piece is of the highest quality, down to the last round of finish and hand sanding.