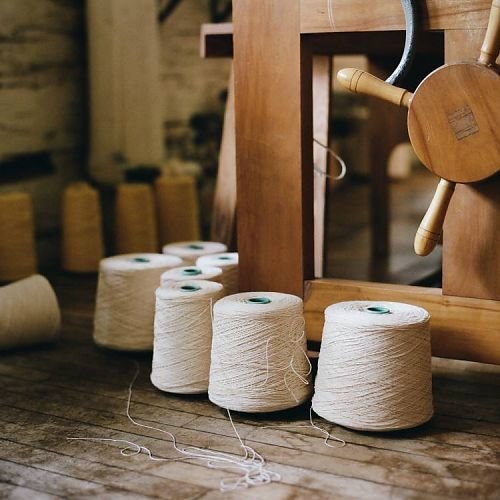 Weaving Studio
In the early 1890s, Berea College President William G. Frost was astounded by "kivers," woven coverlets produced in Appalachian mountain homes. He established Berea's "Fireside Industries" as a way to preserve traditional Appalachian crafts and to provide parents a currency with which they could pay for their children's education.
Starting in 1896, after each years' commencement ceremony, woven good were sold on campus at "Homespun Fairs." These woven items proved so popular that looms were moved onto campus so students could learn weaving. Through its support of traditional mountain arts, Berea College became a leader of the American Arts and Crafts movement and the Appalachian Craft Revival.
Using the finest materials, Berea student weavers still use time-honored hand loom and fly-shuttle weaving techniques. Though these traditional methods of weaving are the principal methods of production, computer-aided looms now allow student to develop complicated and sophisticated new patterns for special orders and commissioned works.